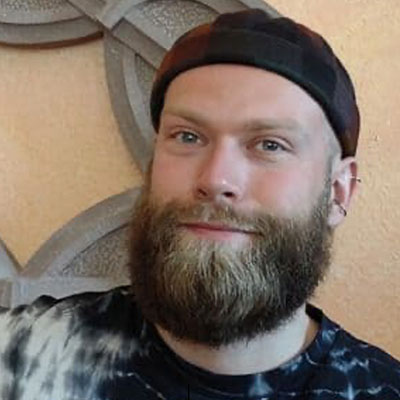 Mattis Nicklas
Bio:
Mattis Nicklas is a sculptor and comes from the region between Strasbourg and Cologne, where the classical gothic sculptural art of the great European cathedrals was created and further developed.
He graduated from the MHK Kaiserlautern in Germany. This master school specialises in the tradition of medieval cathedral building and therefore works with the tools and working techniques they used back then.
He is the laureate of the Pfalz "Bauhütten Prize" and was involved in the restoration of Worm Cathedral during its "Thousand Year Celebration".
As a holder of the master title, he has mastered the carving of sculptures, mesh works, profile pieces and reliefs, and can also teach this art.
Much of his training involved modelling in clay and plaster.
Cursussen door deze docent: