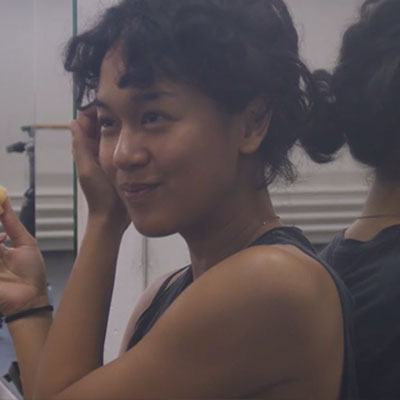 Aissa Kraayenbrink
Bio:
Aissa graduated as a performing dancer from the Amsterdamse Hogeschool voor de Kunsten (AHK), programme Urban Contemporary (2014-2018). Before that, she danced at the 5 o'clock, a dance preparatory course at the AHK and studied Law at the University of Amsterdam (2010-2014). During her dance education and internship, she worked with several national and international choreographers, such as Gianni Grot, Shumpei Nemoto, Heidi Vierthaler, Ivan Perez, Giulio D'Anna, Anne Suurendonk and The100Hands. She also independently produced her first show (2018): The Next Colour & duet 'In Lak'ech' and was thus programmed for Delft Fringe Festival (2019), Amsterdam Fringe Festival (2019 + 2020, supported by Fringe, ICK & AFK) and CC Amstel Danst (2019). After graduating, Aissa is (has been) active as a freelance creative in the capacities of: performer, choreographer/movement director, dance and theatre programmer, creative producer, masseuse and dance teacher (modern floorwork, urban contemporary and improvisation).
Aissa finds her passion in reconnecting with one of the three great pillars of the human being, namely the body. She weaves this focus into both the material and her teaching style, so that you automatically also work on your relationship with your own body and awareness of how the body relates to the space, the floor and the other.
Specific focal points in her class include:
– floorwork technique, strength vs fluidity, compact vs extension
– musicality and interpretation
– learning to learn (an environment where your way of learning can be questioned and independence in learning is encouraged)
– playfulness, humour, joy and enjoyment
Aissa likes to challenge dancers to eventually break free from the head and shift attention to the body in order to achieve an authentic experience of freedom while dancing (which includes more than correct execution of movements).
Courses given by this teacher: