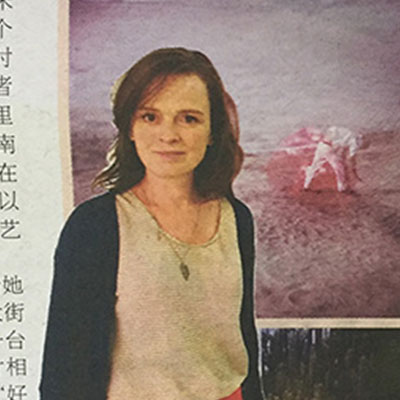 Emilie Hudig
Bio:
Ever since she was sixteen, Emilie wanted to become a documentary filmmaker. She studied Visual Anthropology and Media and Culture at the University of Amsterdam. She then studied documentary and portrait photography at the Photo Academy while working as a researcher for television. Since 2017 she has been a teacher at the Photo Academy.
Her professional practice consists of commissioned work for a variety of clients and self-initiated long-term projects, funded through commercial commissions, sponsorships and stipends. In 2014 Studio Rust en Vreugd was established, a photo studio in nature for portraiture and experimentation with old photo techniques.
In 2009 she won the Zilveren Camera photo story of the year with her book 'Controle'. She exhibited in FOAM3h. Her project 'Zonder Titel' about the nobility in the Netherlands was exhibited in Museum van Loon. All I Understand was shown at 'Les Rencontres d'Arles' and Fotofestival Naarden. In 2017 she was selected for the documentary project of the Stadsarchief of Amsterdam.
This project led to the award of a development grant from the Amsterdam Fund for the Arts with which she will further explore different printing techniques at the Printing and Publishing lab of the Jan van Eyck academy.
Her work has been published in publications such as Vrij Nederland, Volkskrant Magazine, Sam Sam, One World, Mediapartners, the Advocatenblad, Vogue and Flow Magazine.
Courses given by this teacher: