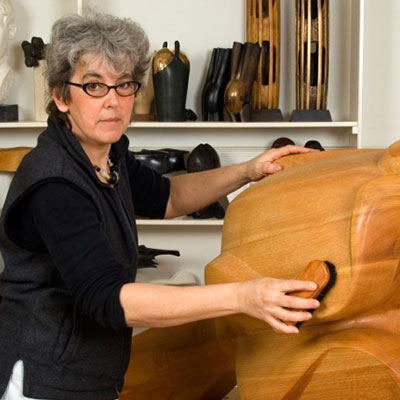 Henny van Grol
Bio:
Henny van Grol is a Sculptor. She studied at the Royal Academy of Art in The Hague and at the Rijksakademie van Beeldende Kunsten in Amsterdam.
Henny works predominantly in wood. But lately, she begun to incorporate existing forms of metal with wood and wood with stone. One element of her inspiration is to utilise the world around her; be that Nature, Architecture, Portraits…She works independently and on demand, also exhibits regularly. You can find examples of her sculptures throughout the Netherlands.
Henny teaches in a number of different locations and enjoys passing on her professional knowledge, skills and expertise to students. With the desire to inspire them and help them develop their skills and creativity through this particular medium.
Courses given by this teacher: