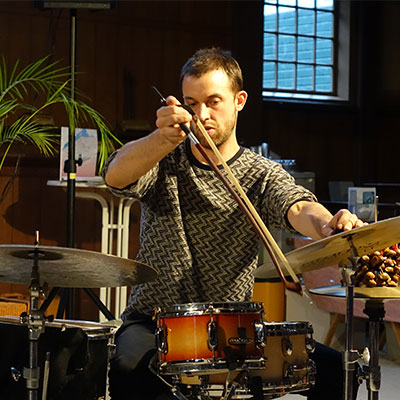 Remco Menting
Bio:
Remco Menting (1987) started his musical career playing the piano when he was seven years old. At the age of twelve Remco made the switch to drumming. He then had lessons from, among others, jazz drummer Han Bennink. Remco then went on to study drums at the jazz department of the Conservatiorium van Amsterdam, where he graduated in 2009.
Already during his studies, Remco developed himself as a versatile drummer active in various music genres. He continued playing in bands of various types also after his studies.
Currently, Remco is the regular drummer of, among others, jazz trio Kapok. With its unusual line-up of horn, guitar and percussion, Kapok is booming in the jazz world. The band has played at all the major jazz venues and festivals in the Netherlands, was winner of both the Dutch and European Jazz Competition and won an Edison for the 2014 album Kapok.
Besides drums, Remco has become increasingly interested in other instruments since a few years. For example, he plays the piano more often again, but he has also started playing melodic percussion, of which the vibraphone is the most important. In Kapok, he has studied the use of electronics and effects, which he uses for various instruments. In January 2018, he went on a study trip to Senegal to delve into sabar music and took lessons to learn to play this instrument.
Since the trip to Senegal, Remco has also been actively composing, taking lessons from the likes of David Dramm and Giuliano Bracci. His maths studies, which he took after his conservatoire days, also come in very handy here.
Besides being a musician and composer, Remco is also active as a teacher; he gives drum lessons, music theory and solfège lessons, but also as a conductor: he leads various percussion groups in Amsterdam under the name Pulse.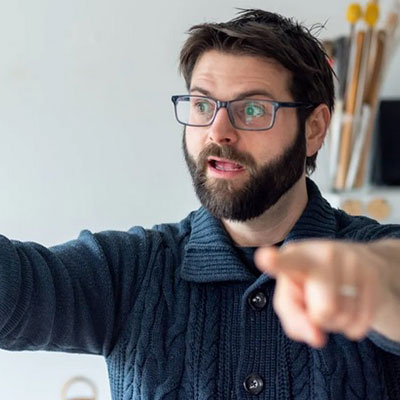 Eli Wing
Bio:
Eli was born and raised in Brooklyn, New York. He trained in playing the drumset under Scott Kettner and went to LaGuradia High School of the Performing Arts, a specialized arts high school in Manhattan. There he studied orchestral percussion and Jazz drumming.
During this time, Eli also followed the workshops that Scott was giving in Maracatu, a rhythm from the North-East of Brazil. With this group he traveled to Recife, Brazil twice to perform in the carnival celebration. He has also taught Maracatu workshops to groups of all ages.
Eli graduated from the Conservatory of Music at Brooklyn College with a Bachelor in Music Education, with a focus in percussion. After moving to the Netherlands, he enrolled in the Zij Instroom programme for Music Education at The Royal Conservatory in The Hague which he successfully completed in 2018. During that time, and after, he worked in many different types of schools (including public, international and democratic) as a classroom music teacher.
Eli became involved with Sysmo Amsterdam and became one of the main conductors for the group. After our residency at Mezrab ended, he began teaching an amateur group which was then called Sysmito (now called Bombito). This continues to this day.