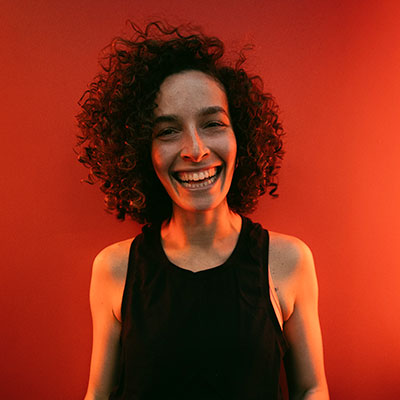 Sabrine Ewies
Bio:
Hey there, my name is Sabrine (Sabou) Ewies. I'm a French native dancer, teacher, creator and choreographer living in Amsterdam for the last 6 years. My love for dancing started at the age of 13 where I got to spend my days and years training Hiphop, Dancehall and House dance in France, until I grew an even bigger love and passion for all urban African dances; Afrohouse, Afro Fusio, Coupé Décalé, N'Dombolo, Pantsula… you name it! 
Dance has helped me overcome lots of life challenges and especially build a greater confidence around my self, my values, and most importantly, improve the relationship I have with my body. It's been the greatest school of life so far; that's why I've decided to gather all my knowledge and experience to help you feel empowered, increase your levels of self-esteem and self-awareness, and help you become better human beings and movement artists.
Really looking forward to be dancing with you!
Courses by this teacher: